The Union for Unions.
The Union for Unions.
Skills and experience to defend your rights.
Know-how to get results with union employers.
Expansive labour education opportunities.
Join the Hundreds of Canadian Labour Staff Across Canada Already Represented by IAM.
Contact IAM
Take the next step for a better work life.
[ninja_form id=3]
Our Organizers
Speak directly with our organizers by email, phone, or text.
Scott Jackson
Union-Organizer
416-579-0854
sjackson@iamaw.org
Rootisha Rampat
Union-Organizer
647-338-4252
rrampat@iamdl78.org
Why Join IAM?
Professional know-how to advocate for results in a union environment.
Experience negotiating with elected union officials.
CLC affiliated. Strong supporter and participant in Provincial Federations and Local Labour Councils.
Grievance advocacy; representation at arbitrations.
Security knowing you have the IAM Strike Fund behind you.
Education opportunities, including conferences and seminars on communications, human rights, and political action.
Let us be YOUR advocate. Get representation and support from a union with the experience working with union employers to realize positive change in your workplace.
We know the value of having someone in your corner when things get tough.
We are committed to better workplaces, better communities, and better lives for workers.
Justice on the job and Service to the Community. That's the motto of the IAM. We're a union that believes that there's more to life than just work.
We advocate for respect, dignity, and fairness in the workplace. We work to create positive relationships with employers, while seeking fair pay and good benefits through contract negotiations for your hard work.
Testimonials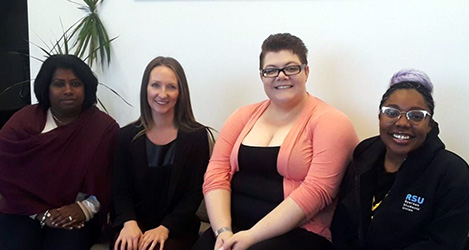 CUPE
Canadian Union of Public Employees – Local 905
We voted to join the IAM and had a solid first collective agreement within a few months.
We also joined the IAM Pension Plan.
UFCW
United Food and Commercial Workers
Our negotiations committee has taken advantage of the IAM training school.
IAM has our backs in dealing with our employer.
NSGEU
Nova Scotia Government and General Employees Union
The labour education opportunities are phenomenal. We've honed our labour knowledge and skills at IAM's education facility and we've  participated in many conferences.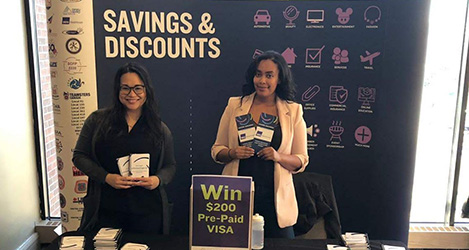 Union Savings
Not-for-profit, union run, members' benefit program.
We heard great things about IAM.
They were our first choice.
Affiliates
As a Canadian Labour Congress (CLC) affiliated Union, we participate and attend Provincial Federations of Labour and Local Labour Councils.
Canadian Labour Congress
Alberta Federation of Labour
BC Federation of Labour
Nova Scotia Federation of Labour
Fédération des travailleurs et travailleuses du Québe
Manitoba Federation of Labour
New Brunswick Federation of Labour
Newfoundland and Labrador Federation of Labour
Northern Territoties Federation of Labour
Ontario Federation of Labour
PEI Federation of Labour
Saskatchewan Federation of Labour
Yukon Federation of Labour
IAM Local Lodge 1922
Local Lodge 1922 is a member of IAM District 78 which represents workers across Ontario.
Learn more about Local Lodge 1922
The Union for Unions.
IAM District 78
557 Dixon Road, Unit 102
Toronto, Ontario
M9W 6K1
416-225-9003
info@iamdl78.org